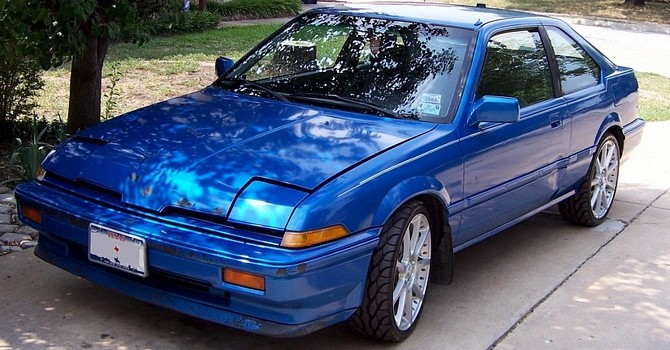 "1986-89 Acura Integra" by Nick Kimmons – Own work. Licensed under Public Domain via Wikimedia Commons.
3. Acura Integra 1985-2006 Japan
The Acura Integra, also sold as the Honda Integra, has been one of the most consistently raved about compact sports line. Varying series of Integras have made Car and Driver's Ten best over a dozen times! Its type R has been called the best handling front wheel drive chassis and the ultimate driver's car. Along with the Legend, the Integra was one of Acura's launch models. It was a slightly bigger, nicer version of a Honda Civic. It is regarded as one of the best handling, best performing cars Honda has ever made. Integras are popular racing cars. The Sports Car Club of America uses Integra/RSX models in its GT groups. Quick and responsive, the most popular model is RSX DC5, available with both 5 and 6 speed transmissions.