By Brian Corey
There are many long running nameplates in the automotive industry, but not all of them have been improved or refined over their years of production. Different models spent years on a shelf, continued production over time under many different manufacturers, or had some pretty awkward teenage years. Today we're going to take a look at ten vehicles of yesteryear that have improved with maturity and are still available as new models today.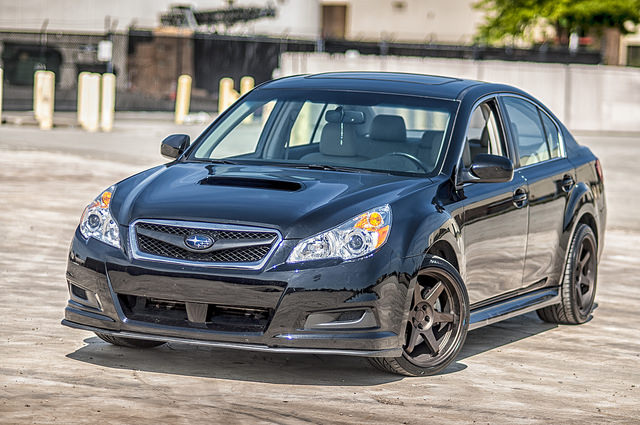 Photo by Max Denisevich
1. Subaru Legacy
When it landed on US soil for the 1990 model year, it was one of the first midsize cars to offer all wheel drive. With estimated fuel economy at 19/26 MPG for the front wheel drive model, and the introduction of a completely new engine family, the Legacy became an instant success. Over the years, safety innovations like symmetrical all wheel drive, airbags, and antilock brakes found their way to the list of standard equipment. The new 2015 Subaru Legacy won the highest front crash rating you can get. Equipped with EyeSight, a system comprised of cameras on the windshield responsible for lane monitoring, adaptive cruise control, and applying the brakes in certain situations. The manual transmission in the new Legacy seems to have gone extinct, replaced by paddle shifters and a Lineartronic CVT transmission. Fuel economy is estimated at 24/36 MPG for the 2.5 liter four cylinder, and 20/29 MPG for the 3.6 liter six, which offer 175 and 256 horsepower, respectively. The Legacy continues to be a comfortable and capable family sedan, offering unbeatable safety and reliability at an affordable price.