Over the years, car technology and design have gone a long way. These upcoming cars are faster and more opulent than ever. Design wise, they look like something pulled straight from the future. These cars are destined to be the fastest in history.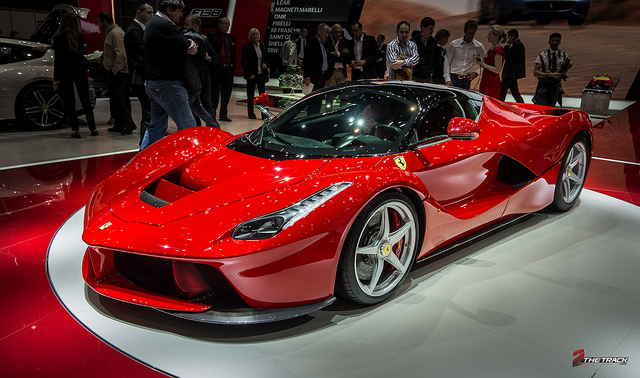 Photo by 2thetrack.com
1. Ferrari LaFerrari
Is there any other brand more envied than Ferrari? The Italian automaker is known for making opulent sports cars that are fast and powerful. Their 2015 LaFerrari is no different. Design wise, it is kept the basic Ferrari features. It has aerodynamic curves and shape we all love. Underneath the hood, Ferrari packs a 788 horsepower, 6.2 liter V12 engine and an electric motor that produces additional 147 horsepower. In total, the LaFerrari has 949 horsepower. All that power can get you from 0 to over 124 MPH in less than 7 seconds. With a maximum speed of over 217 MPH, LaFerrari is a monster on the road. Unfortunately, the price of this exotic car is around $1.35 million. In addition, only 499 models are being made, making it an incredibly rare.