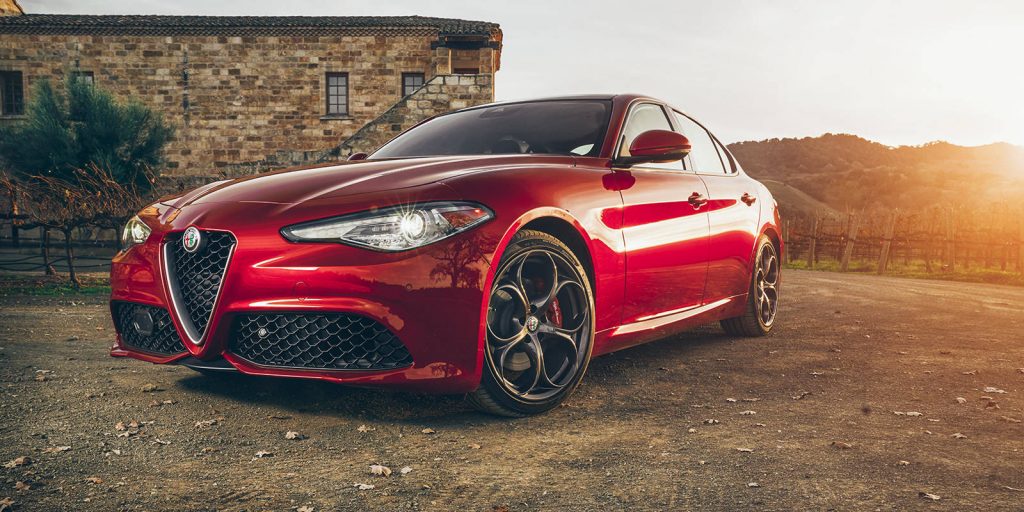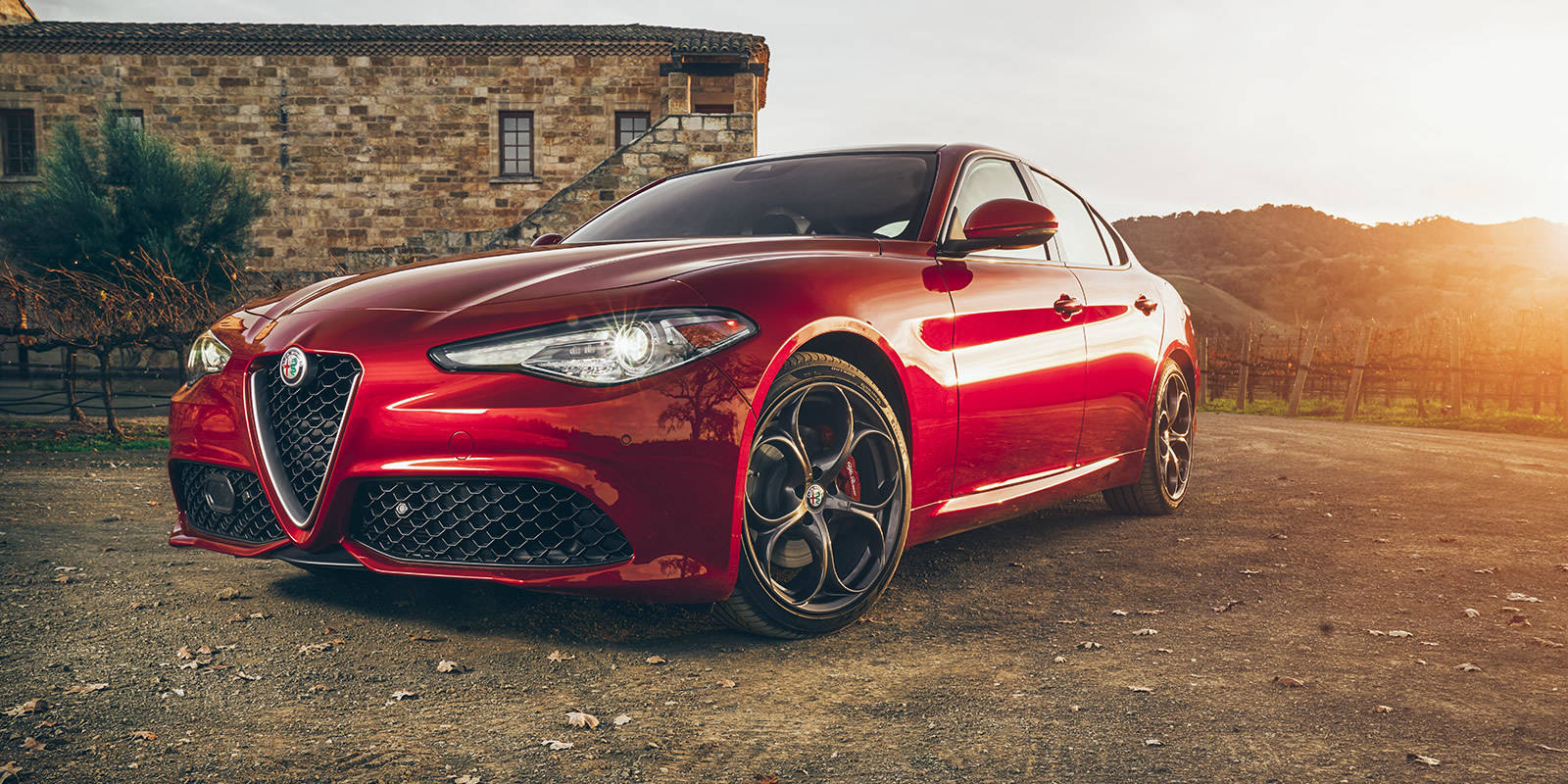 1. 2017 Alfa Romeo Giulia Sedan
Cost: between $40,000 and $60,000
The 2017 Alfa Romeo Giulia sedan is a great looking car available for purchase in 2017. With this entry into the market, the Italian auto manufacturer is going head-head with the popular German brands already established. The Giulia sedan is powered by a 2.0 liter V-4 rated at 300 lb-ft of torque and 300 horsepower. Consumers who desire additional power can upgrade the drive train to a 3.0 liter twin-turbo V-6 rated at 380 horsepower or a V-8 rated up to 500 horsepower. Although rear-wheel drive is standard on the auto, consumers can also choose to upgrade to all-wheel drive for the car when buying new. The interior of the auto is expected to feature a very luxurious interior with the car being marketed as an executive sedan.