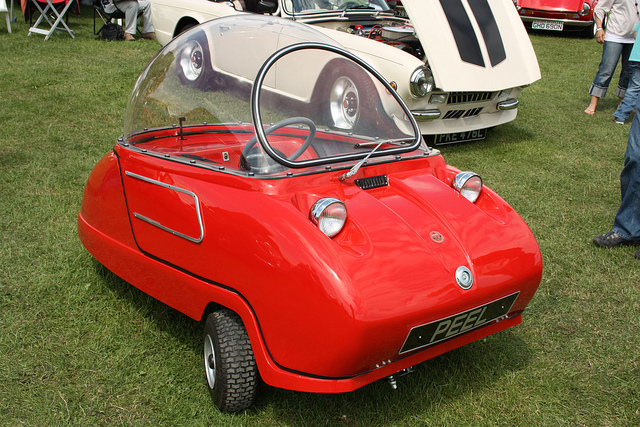 Photo by Trigger's Retro Road Tests!
17. 1966 Peel Trident
The Peel Trident looks like it belongs in a low rent science fiction movie. Shaped like a flying saucer, the Trident was designed and built in the Isle of Man in the 1960's. It was the second three-wheeled microcar developed by the Peel Engineering Company. The Trident had a clear bubble top made of plexiglass, and as much as it looked futuristic, it was a terrible idea. The sun beating down on the plexiglass made the interior uncomfortably hot. The engine was a 49 cc DKW engine, and had a top speed of 28 mph. The trident was also cramped, turned out being one of the smallest cars in the world was a negative feature. One the plus side the Trident did get 83 mpg.