Men need cars that function. We need cars that do things. We need cars that resemble us. A strong and powerful man will throw another man over his shoulder and carry him the rest of the way, and a strong and powerful car will latch another onto its back and carry it as far as it needs to go. Some SUVs can do a little bit of towing. But when you need a heavy-duty tow, you appeal to the truck. As we consider these trucks, the question that we are asking is which is the strongest. Which of these trucks is most like us? Which resembles our strength and our power?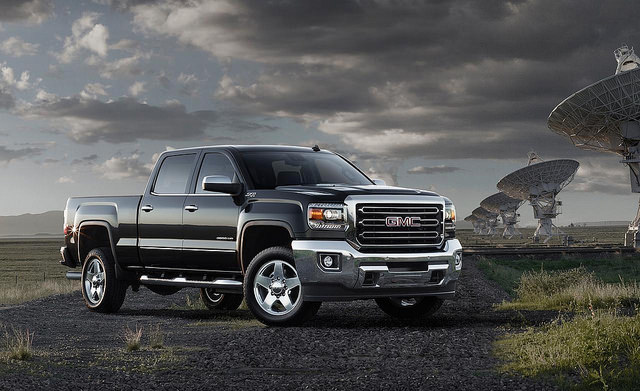 Photo by wallsauto
1. 2015 GMC Sierra 3500HD
With 297 horsepower and 765 lb-ft of torque, this heavy duty truck is finely-tuned for the man who needs a tow. It is featured with boats that weigh up 20,000 pounds and trailers that weigh up to 23,000 pounds. Since we all know how stressful carrying that kind of load can be, this model features trailering technology. By implementing some of the most sophisticated engineering of the day, this pickup truck is not only strong, but also smart. It features Digital Steering Assist, sway control, Hill Start Assist, which will hold the breaks to allow you the time that you need to switch to the accelerator, a rearview camera, and a close monitoring system of your trailers' breaks. With this model, you have both power and control.