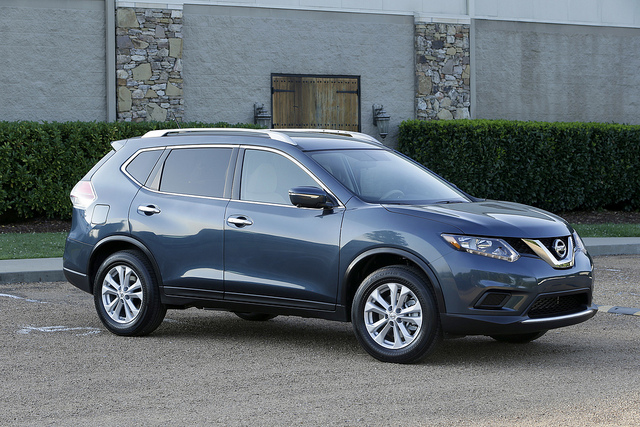 Photo by smademedia
10. Nissan Rogue
Automaker: Nissan (Japan)
March 2015 Sales: 27,418
Price: $22,790-$29,630
Fuel Economy: 26 mpg city/ 33 mpg highway
The Nissan Rogue offers an affordable yet reliable SUV with excellent gas mileage, a sleep interior, and comfortable ride. The line debuted in 2007 and has been popular since. Once a mid-sized, the car is now a leading compact crossover. The Rogue is enticing to young buyers and families. Powered by a 170 hp, 2.5 L four cylinder QR25DE, the Rogue has a lot of get-up for such an efficient vehicle. The design is a smaller and less costly than the Rogue's sister, the Nissan Murano.
The Rogue has received Consumer Digest's Automotive Best Buy Award, and has earned the U.S. National Highway Traffic Safety Administration's 5-star rating. Though, Car and Driver said the steering is "numb and uncommunicative."