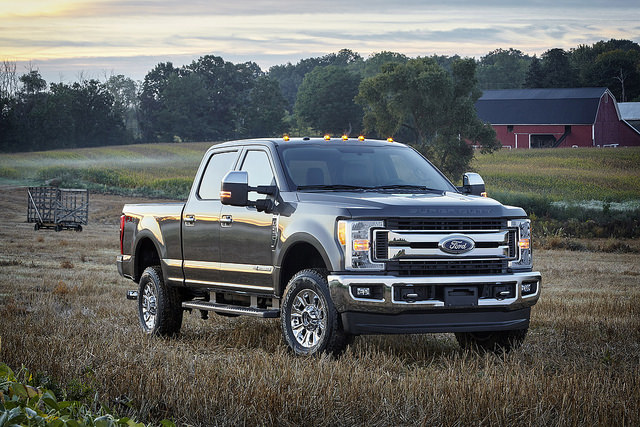 9. 2017 Ford Super Duty
Starting price: $33,830
Although the 2017 Ford Super Duty is better known as an excellent towing truck, it is also one of the top off road cars sold by Ford. Featuring an overall improved ride and handling, the strong frame and suspension help the vehicle hold up under the toughest of terrain conditions. The stock drivetrain in the vehicle is a 6.2 liter V-8 rated at 430 lb-ft of torque and 385 horsepower. For consumers demanding more power out of the vehicle, there is also a 6.7 liter turbo-diesel V-8 rated at 925 lb-ft of torque and 440 horsepower available as a dealer upgrade. For the first time, Ford is also including a multi-camera system with collision warning for a full 360 degree view for the driver with the Super Duty model.