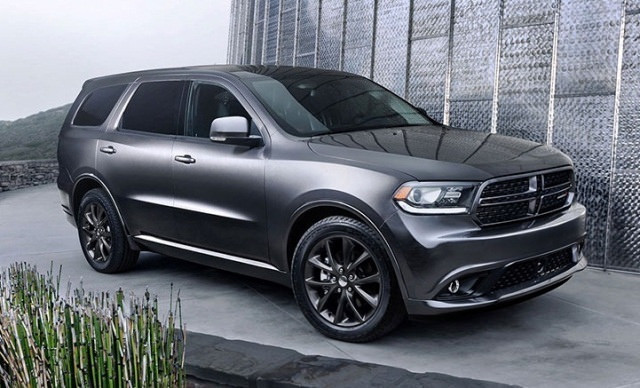 21. 2017 Dodge Durango
Starting price: $29,995
No matter what model of Durango one purchases, it is one of the best off road cars on the roads today. With a fairly low entry-level price point, the proven SUV model remains a favorite amongst American drivers. Dodge offers several drivetrains with the auto to include a 3.6 liter V-6 rated at 293 horsepower, and a 5.7 liter Hemi V-8 rated at 360 horsepower. If towing becomes part of the equation when selecting an auto to drive off road, the Durango can tow loads up to 6,200 lbs. The vehicle comes with an eight-speed automatic transmission, and all models of the Durango offer seating up to eight people.