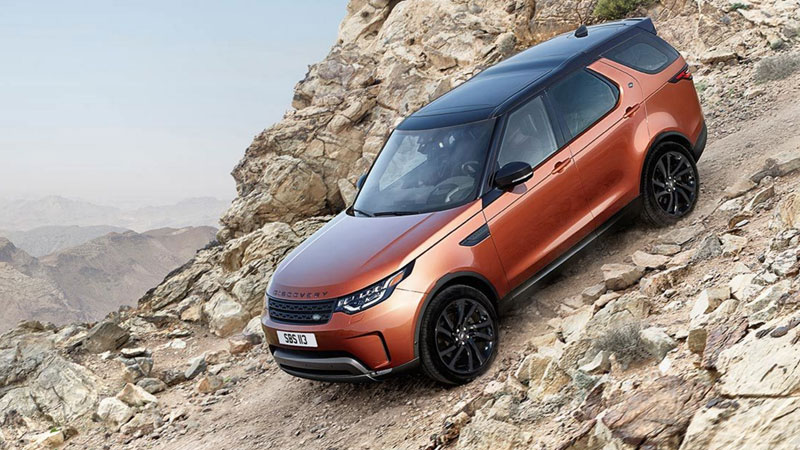 15. 2017 Land Rover Discovery
Starting price: $49,990
The 2017 Land Rover Discovery is one of the best off road cars sold. The most recent model produced by the established auto manufacturer combines luxury with a great ability to tackle tough terrain. Consumers have the choice between two drivetrains when buying the auto: a 3.0 liter diesel V-6 rated at 254 horsepower and 443 lb-ft of torque or a supercharged 3.0 liter V-6 rated at 340 horsepower and 332 lb-ft of torque. Each choice of engine comes with an eight-speed automatic with manual shifting mode. The top overall speed of the Discovery is 130 MPH, and the vehicle can go from zero to 60 MPH in 6.7 seconds when driving the gasoline-powered V-6.