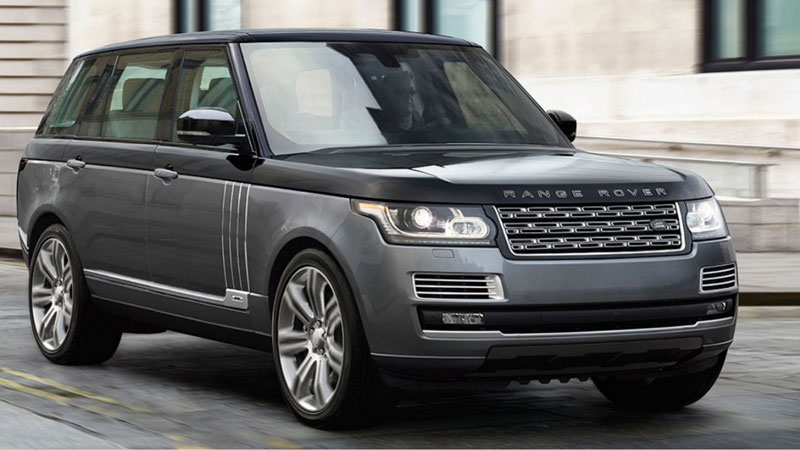 8. 2017 Land Rover Range Rover
Starting price: $85,650
The 2017 Land Rover Range Rover is one of the top off road cars sold. The luxury SUV features several drive trains to include a supercharged V-6 rated at 340 horsepower combined with an eight-speed automatic transmission and four-wheel drive. For those desiring additional power, the model comes with a turbo-diesel V-6 rated at 440 lb-ft of torque and 254 horsepower. The gas mileage rating of the Range Rover is above average when compared to other autos of the same class with a 22 MPG (city) and 29 MPG (highway) overall rating. The vehicle also features an adjustable and long travel air suspension and a computer-controlled Terrain Response that vastly improve performance on dirt roads.