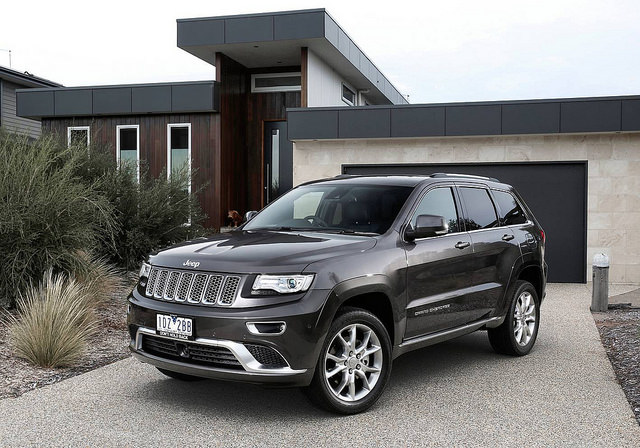 11. 2017 Jeep Grand Cherokee Overland
Starting price: $44,795
The 2017 Jeep Grand Cherokee Overland is one of the top off road cars sold. The auto is rated above average when it comes to drivability and comfort, and consumers have the choice of either a 3.6 liter four cylinder engine rated at 295 horsepower or a 5.7 liter V-8 rated at 360 horsepower when buying the auto new with either a 4×4 or 4×2 setup for the vehicle. Jeep includes the Active Drive II four-wheel drive system with the Overland that allows drivers to select the target terrain for the system for better overall handling. The overall gas mileage rating of the auto is 19 MPG (city) and 26 MPG (highway) putting it above average when compared to equivalent autos of the same class.