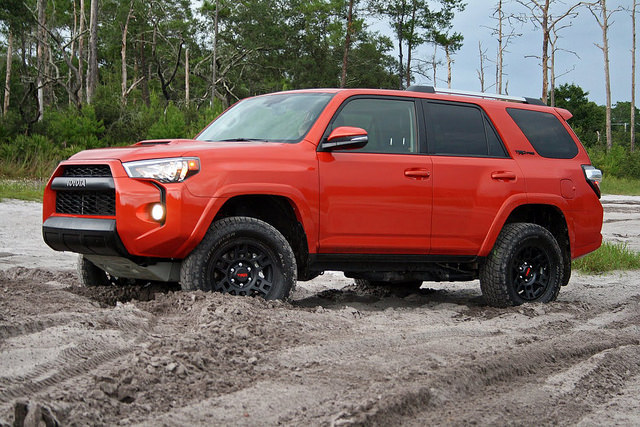 12. 2017 Toyota 4Runner Off Road Premium
Starting price: $39,295
The 2017 Toyota 4Runner Off Road Premium is the higher end version of the TRD Pro sold by Toyota and is one of the best off road cars available today. The SUV has a starting price just under 40K, and the auto manufacturer has upgraded the vehicle to handle just about any type of terrain out there. The vehicle is powered by a 4.0 liter V-6 engine rated at 270 horsepower, and has a towing capacity of 5,000 lbs. The overall gas mileage rating of the SUV is 17 MPG (city) and 20 MPG (highway). Some of the features included with the vehicle to enhance the off road experience of the driver include Multi-Terrain Select System, an electronic-locking rear differential, a higher ground clearance, and Toyota Crawl Control.