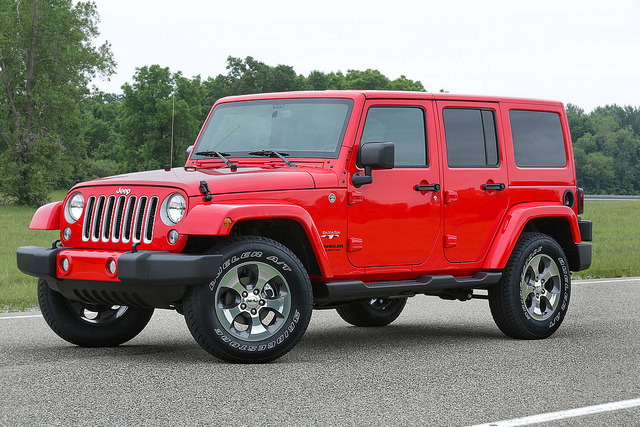 22. 2017 Jeep Wrangler Unlimited Sahara
Starting price: $35,240
The 2017 Jeep Wrangler Unlimited Sahara is one of the top off road cars on the market. Although not quite as capable as the Rubicon Hard Rock edition, the stock Wrangler remains one of the most capable autos when it comes to tackling difficult terrain. The car is powered by a V-6 rated at 260 lb-ft of torque and 285 total horsepower and is sold with a six-speed manual or five-speed automatic transmission with manual shifting mode. The Unlimited Sahara will not win any records with a zero to 60 MPH time of 8.4 seconds, but does have a top overall speed of 110 MPH and is available with four wheel drive.