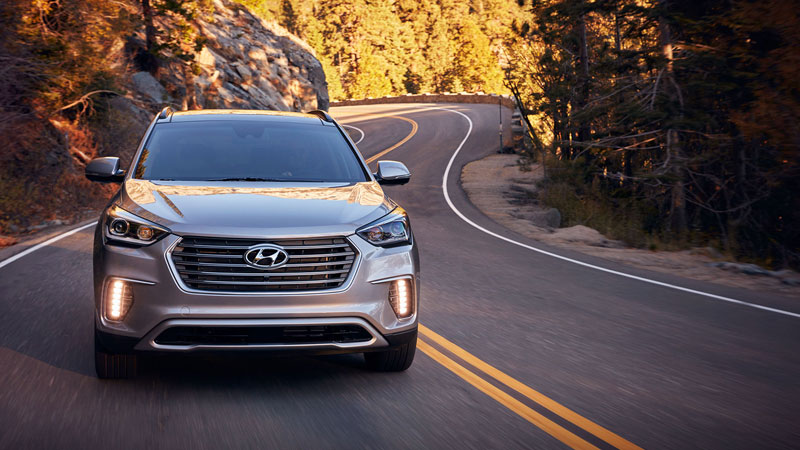 23. 2017 Hyundai Santa Fe Sport
Starting price: $25,350
The 2017 Hyundai Santa Fe Sport is one of the top off road cars on the market. The popular auto comes standard with front-wheel drive, but consumers can upgrade to all-wheel drive in planning to go off road. The available drivetrains on the Santa Fe Sport are a 2.4 liter four cylinder engine rated at 185 horsepower and a 2.0 liter turbo-four rated at 240 horsepower. Each drivetrain is coupled to a six-speed automatic transmission. The gas mileage rating of the vehicle is above average with a 21 MPG (city) and 27 MPG (highway) overall rating.