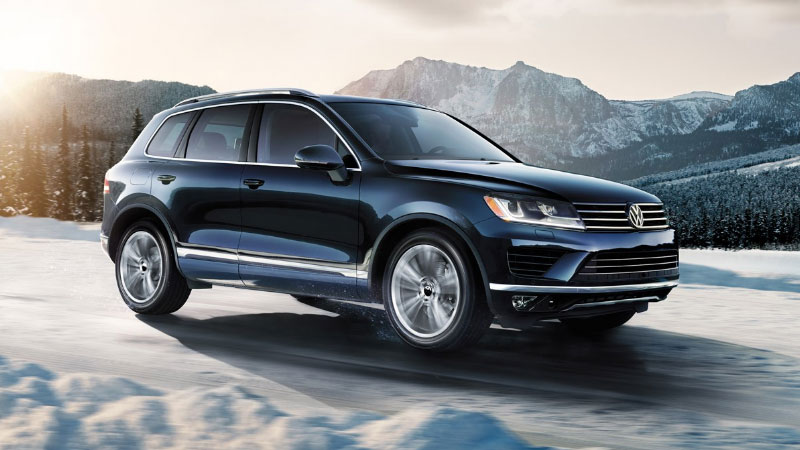 20. 2017 Volkswagen Touareg
Staring price: $49,495
The 2017 Volkswagen Touareg is one of the top off road vehicles available today. The popular auto from VW sports an extremely comfortable ride, and with all-wheel drive is a very capable auto off of the road. The base engine in the car is a 3.6 liter six cylinder rated at 280 horsepower and is coupled to an eight-speed automatic transmission. Consumers can also choose to add automated emergency breaking and adaptive cruise control when buying the car new. The top overall speed of the auto is 130 MPH, and the gas mileage rating of the vehicle is 17 MPG (city) and 23 MPG (highway).