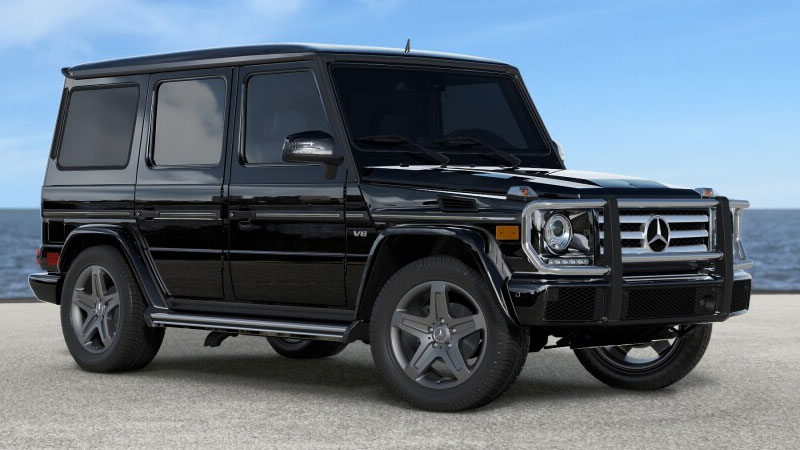 10. 2017 Mercedes-Benz G550
Starting price: approximately $200,000
The 2017 Mercedes-Benz G550 is one of the best off road cars available. The auto manufacturer decided to sell the lifted G500 4×4 under the G550 brand in 2017 in the United States, and the vehicle is impressive. The SUV can go from zero to 60 MPH in less than six seconds, and features dual shocks and portal axles. Drivers also get to enjoy 15.8 inches of additional wading depth on the vehicle, almost eight inches of clearance, and a wider front and rear track. The SUV is powered by a 4.0 liter twin-turbo V-8 rated at 450 lb-ft of torque and 416 horsepower combined with a seven-speed automatic transmission and triple locking differentials and includes three electronically activated locking differentials.