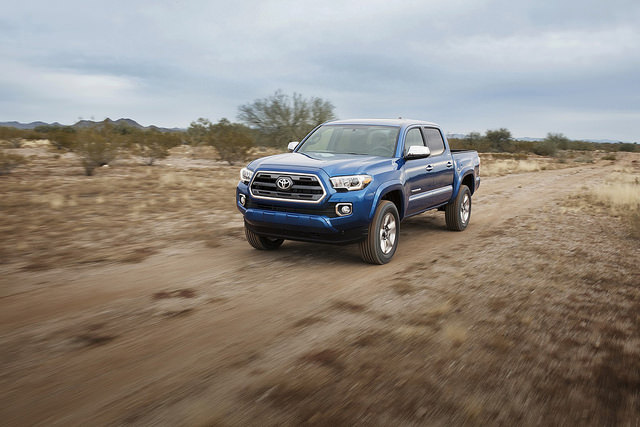 17. 2017 Toyota Tacoma TRD Off-Road
Starting price: $31,740
The 2017 Toyota Tacoma TRD Off-Road is one of the best off road autos sold today. With a comparatively low starting price compared to other cars suitable for tackling tough terrain, the Toyota TRD package does not disappoint on the Tacoma. Consumers can select between several options with the auto, and the stock engine is a 3.5 liter V-6 rated at 278 horsepower. All the model options come with four-wheel drive, and the overall fuel efficiency rating of the vehicle is above average with a 19 MPG (city) and 24 MPG (highway) overall rating. The truck features fender flares, blacked out head and taillight bezels, and special LED fog lights to aid with navigating terrain at night.