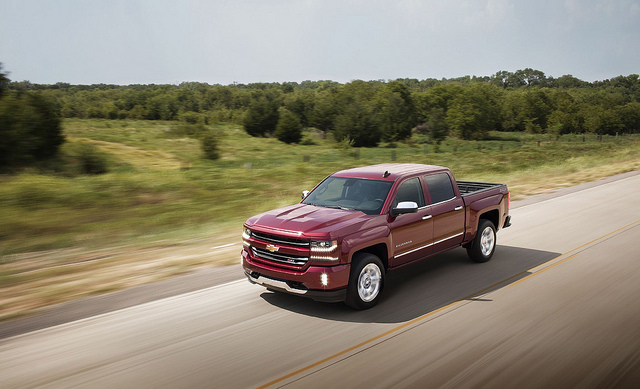 14. 2017 Chevrolet Silverado 1500
Starting price: $28,780
The 2017 Chevy Silverado 1500 is one of the top off road vehicles sold on the market today. The truck is one of the few models available that boasts both above average performance on the highway as well as the trail. The auto manufacturer has invested a lot of time and money into improving the interior options made available on the vehicle, and the base engine in the model is a 4.3 liter V-6 combined with a six-speed automatic transmission. When additional power is required, the Silverado 1500 also comes with a 5.3 or a 6.2 liter V-8 available as a dealer upgrade. The overall fuel efficiency rating of the auto is rated as average with a 15 MPG (city) and 21 MPG (highway) overall average.