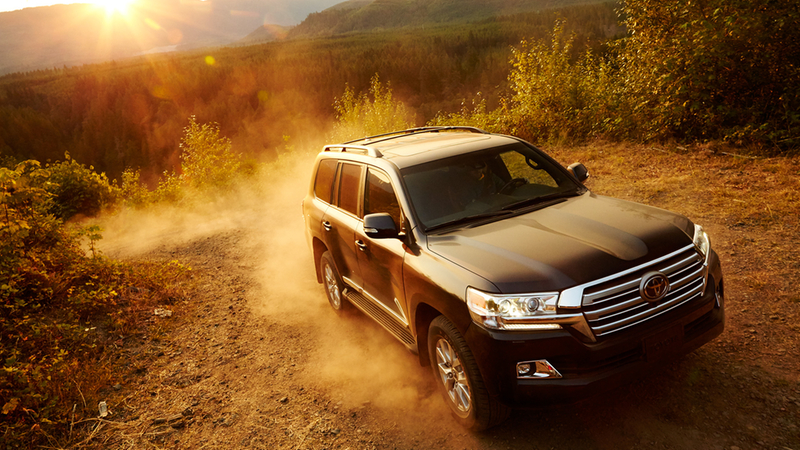 5. 2017 Toyota Land Cruiser
Starting price: $84,775
The 2017 Toyota Land Cruiser is one of the top off road cars sold today. The SUV has one of the sturdiest designs out there making it attractive for those who like to tackle rough terrain. The auto is powered by a 5.7 liter V-8 engine rated at 381 horsepower coupled with an eight speed automatic transmission. The SUV has four-wheel drive and can seat up to eight passengers with three rows of seating available. The top overall speed of the Land Cruiser is 130 MPH, and the auto can go from zero to 60 MPH in 6.7 seconds. The overall gas mileage rating of the vehicle is 13 MPG (city) and 18 MPG (highway) and also comes with Toyota's Crawl Control for taking on tough terrain.