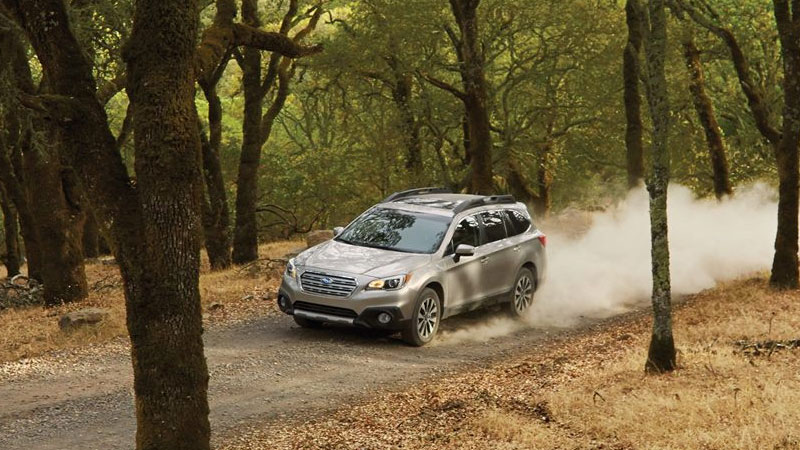 19. 2017 Subaru Outback
Starting price: $25,645
The 2017 Subaru Outback continues the tradition of the popular auto being one of the best off road cars sold on the market. With a very competitive entry-level price point, the all-wheel drive car does not disappoint when driving in the back country or on the main roads. The Outback is powered by a 2.5 liter four-cylinder engine rated at 175 horsepower. Consumers desiring additional power can choose to upgrade to a 3.6 liter V-6 rated at 256 horsepower. All available drive trains come with a CVT, and the 2017 model comes with adaptive cruise control, lane-keeping assist, and collision breaking. The top overall speed of the Outback is 139 MPH.