Hybrid vehicles, or more specifically hybrid-electric cars, have been the centre of debate since the first models made their debut back in the 1990s. Environmental activists advocated reduced emissions of greenhouse gases. On the other hand, critiques claimed that these cars were not really that cost-effective.
Hybrid vehicles use two or more different power sources that work together in order to create power. While there is a wide assortment of vehicles that run on hybrid power sources today, cars enjoy the most popularity among consumers. With elegant brands, such as Toyota Prius making great headway in hybrid technology, these hybrid machines are here to stay.
Some of the top hybrid automobiles in the market today use plug-in electric technology. The owner gets to charge the car battery by plugging it into an electric outlet. This allows for an even greater output of electrical power, leading to greater preservation of gasoline for the drive. The regenerative braking system on the model offers an even greater thrust of electrical power derived from braking and coasting.
Hybrid cars can rightly be termed the transportation machines of the future. Thinking of buying one? Well, take a look at the 15 most popular hybrid cars on the market today: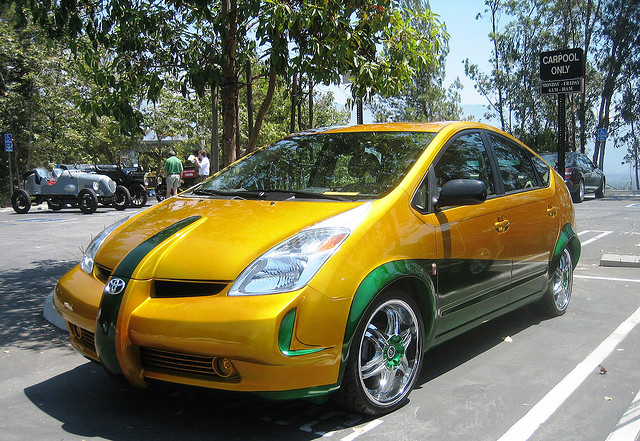 Photo by MR38
1. Toyota Prius
The sleek and affordable Toyota Prius is unquestionably a top player in the market. Sales of the plug-in electric car have surpassed a whopping 3 million cars, with 2014 proceeds already reporting close to 5 million. What makes the Prius so special? It's easy to drive, contains ample cargo space, a touch-screen infotainment system and much more. The fully-loaded versions of the brand even come with automatic self-parking system and adaptive cruise control. Its cost-effective price and high fuel efficiency makes it an all-time favorite of environmentalists. With power sunroof, updated traffic information, navigation systems and high quality JBL sound system, what's there not to love about the Prius 2014?