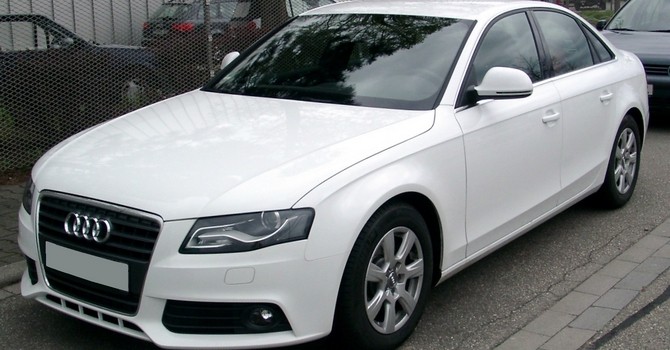 "Audi A4 B8 front 20080414" by Rudolf Stricker – Own work. Licensed under CC BY-SA 3.0 via Wikimedia Commons.
1. Audi A4 1994-present Germany
Audi A4, produced by the German Volkswagen subsidiary, is a compact executive car offering great luxury and comfort for the price. Audi had been having serious troubles as a company since the 1980's. The A4 actually saved the company. Initially available as a sedan or wagon, later production would offer a convertible model. The car not only put Audi back in the black, it created unexpected competition for BMW and Mercedes in the executive car market. Audi became the first European carmaker to put a hybrid vehicle into series production, the Audi Duo, which was based on the A4 Avant. Audi's A4 was the first model produced by the Volkswagen Group to feature the new 1.8 litre 20v engine with five valves per cylinder, based on a design for a super touring race car.