In 2016, the convertible is defined by cars like the Ferrari Spider, the Dodge Viper or the Mercedes E-series, and for mere mortals, the price tag can seem a little daunting. The models mentioned come in well over $40,000, and a few even crack the $100,000 ceiling. If you look closely though, intriguing new convertibles can be found for under $40,000. Some small subcompact models and micro car convertibles actually sell in the $15,000 to $20,000 range. If you always wanted a drop top in your life, here's fourteen 2016 model convertibles priced less than $40,000.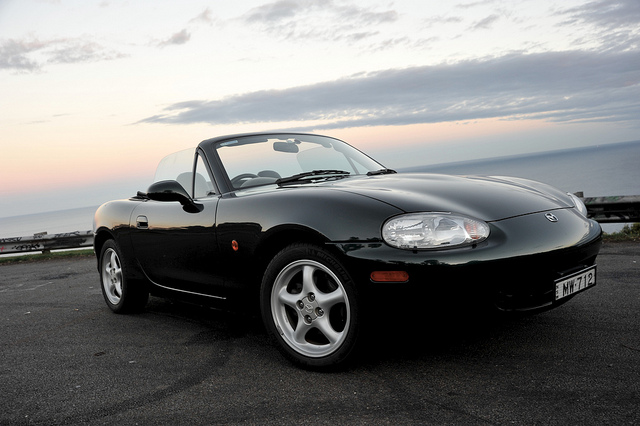 Photo by jasewong
1. Mazda Miata MX5 Convertible
Price: $24,900
When it was first developed, the Mazda Miata recalled the old MG roadsters from the '60s and '70s. With the light weight, double wishbone suspension and a quick engine, the car caught the imagination of the public. Nobody could resist the fun it represented. The new Miata MX5 goes after the same buyers with an all new reinvented Miata. The 2.0 liter four-cylinder engine delivers 155 hp and 148 ft/lbs of torque. While the Miata responds well to a driver's need for speed, it won't jump out of your hands. Ease of driving convinces a lot of buyers that the price isn't the only thing that's right. The straightforward simplicity in the interior and sharp aerodynamic lines in the exterior adds up to an attractive car. It's priced much less than cars from BMW or Audi. It occupies an under-populated niche in the market with that price tag.