Whether the reason is a family to protect or simply a desire to go fast and live hard, safety is paramount when choosing a new car. It doesn't matter how good a driver is, accidents can and do happen. When they do, it helps to be in one of the following 14 nearly indestructible vehicles. While no car or truck is truly indestructible, these 14 vehicles have been given the Top Safety Pick+ rating by IIHS, the Insurance Institute for Highway Safety. IIHS ratings are a common benchmark for safety in the auto industry, with good ratings often headlining advertising for vehicles with top safety features.
The Top Safety Pick+ designation means that not only did the vehicle earn a 2015 Top Safety Pick, but it also demonstrated a superior or advanced rating in terms of front crash prevention. The initial Top Safety pick qualification indicates that the vehicle was rated as acceptable or good when the strength of the roof, moderate overlap front, side and head restraint were rested. Vehicles with a Top Safety Pick+ designation aren't limited to family cars and minivans, though. Read on to experience a wide variety of the most safest vehicles on the market today in random order.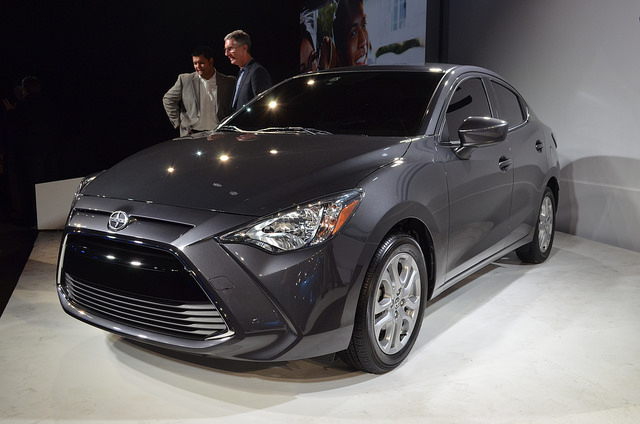 Photo by faza_elh
1. 2016 Toyota Scion iA
Prized for many years by American consumers for being affordable and reliable, the 2016 Toyota Scion iA is no different. With an automatic MSRP of $17,595, the safety conscious Minicar is a remarkable value – the average American pays $33,560 for a new car. The Scion iA received good marks in all strength tests, and also features the advanced front crash protection that earned its Top Safety Pick+ status. With a low price point and great safety ratings, it's easy to see how this zippy little auto could be perfect for an individual, couple or small family. The IIHS gave only a moderate rating to the ease of use of the four door sedan's child seat anchor latching, so parents should pay extra attention to the security of any child seats in the vehicle.