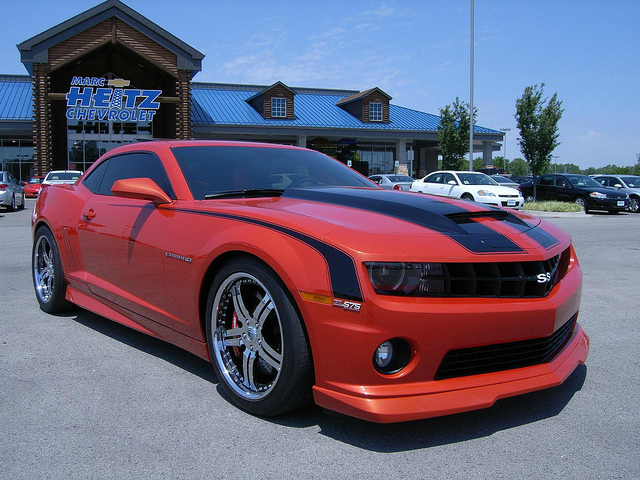 9. 2010 Chevrolet Camaro
Average price: $13,000 – $15,000
The 2010 Chevrolet Camaro is one of the top used sports cars on the market for under $30,000. The classic American Muscle Car remains popular due to the powerful 3.6 liter V-6 stock engine rated at 304 horsepower. The model was also sold with a 6.2 liter V-8 rated at 426 horsepower for drivers who demand more power out of their sports car. The overall gas mileage rating out of the base drivetrain is above average with a 17 MPG (city) and 29 MPG (highway) overall rating. Although the auto is one of the best handling sports cars on the road, the interior is extremely cramped and the driver does not have great rearward visibility in the auto.