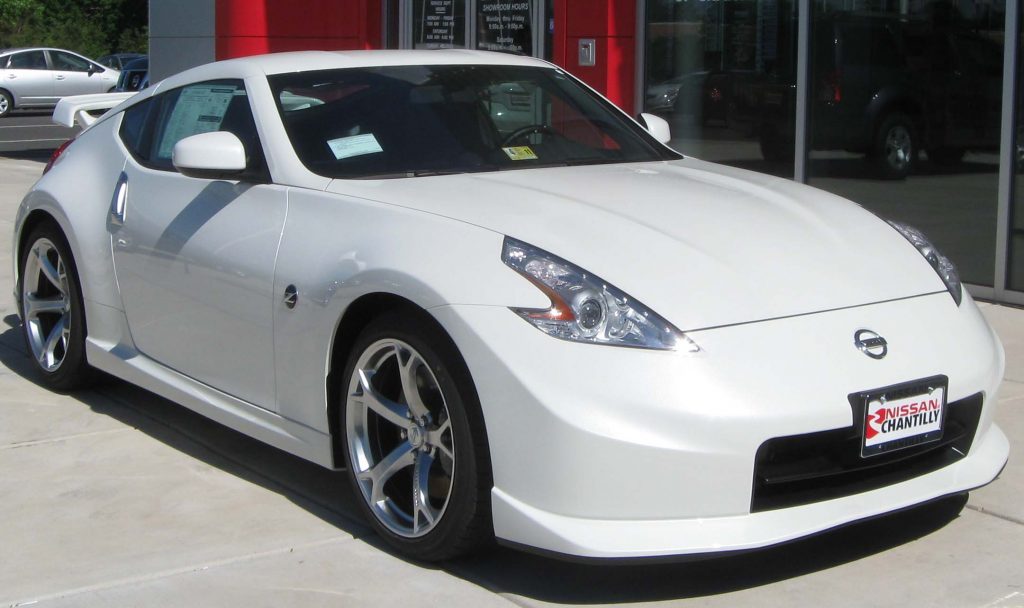 10. 2009 Nissan 370Z
Average price: $14,000 – $16,000
The 2009 Nissan 370Z is a great used sports car available for less than $30,000. The auto remains one of the most fun to drive sports cars available on the second-hand car market, and is powered by a 3.7 liter V-6 engine rated at 276 lb-ft of torque and 350 horsepower. Although the car is starting to get old, there are still a number of models available for sale without high mileage. The overall gas mileage rating of the 370Z is 18 MPG (city) and 26 MPG (highway). The auto does suffer from a lack of cargo space for owners who are looking to use the vehicle as their daily driver when combined with only having two seats in the vehicle.