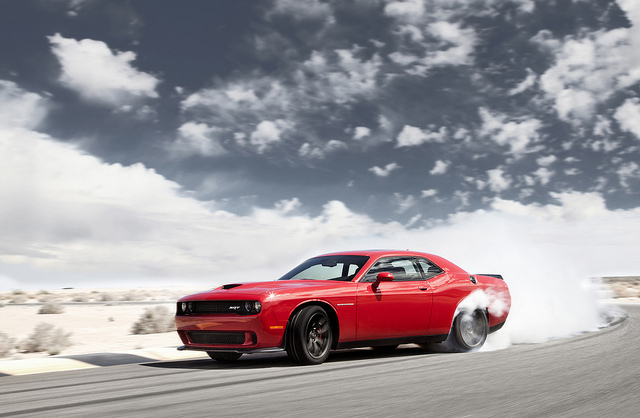 3. 2015 Dodge Challenger SXT PLUS
Average price: $25,000 – $28,500
The 2015 Dodge challenger SXT Plus is one of the absolute best sports cars available on the market for under $30,000. The top overall speed of the Muscle Car is 119 MPH (electronically governed), and the base engine is a 3.6 liter V-6 rated at 268 lb-ft of torque and 305 horsepower. The model was also sold with the more powerful 5.7 liter V-8 rated at 410 lb-ft of torque and 375 horsepower. The car has an eight-speed automatic transmission with manual shifting mode and is rear-wheel drive. The overall fuel efficiency rating of the Challenger SXT Plus is 19 MPG (city) and 30 MPG (highway) putting it above average when compared to other sports cars of the same class.