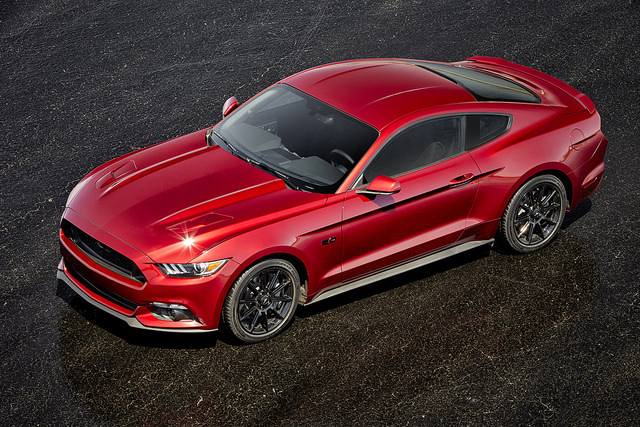 4. 2016 Ford Mustang
Average price: $24,000 – $28,000
With the 2017 model year cars out, one of the best used sports cars under $30,000 that consumers can buy is the 2016 Ford Mustang. The base model of the vehicle can be found used with low mileage, and the auto is powered by a 3.7 liter V-6 engine rated at 280 ft-lbs of torque and 300 horsepower. For consumers desiring more power out of the auto, there is a 5.0 liter V-8 rated at 435 horsepower available, but the price point will likely be above $30K depending on the overall condition of the vehicle. The overall gas mileage rating of the Mustang is above average when compared to other used sports cars with a 22 MPG (city) and 31 MPG (highway) rating for the stock engine.