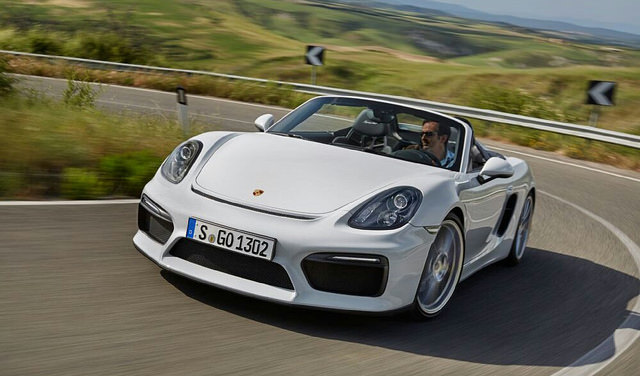 7. 2013 Porsche Boxster
Average price:  approximately $30,000
The Porsche Boxster is at the high-end when it comes to price for the best used sports cars under $30,000. The auto is known for its outstanding reliability and affordability when compared to other sports cars produced by the German auto manufacturer. The auto is rated as an above average handler, and the stock engine in the car is a 2.7 liter V-6 rated at 265 horsepower. There is also a 3.4 liter V-6 available for drivers desiring additional power rated at 315 horsepower. The overall fuel efficiency rating of the auto with the manual transmission is 20 MPG (city) and 30 MPG (highway). When buying the auto with the automatic transmission, the gas mileage slightly increases to 22 MPG (city) and 32 MPG (highway).