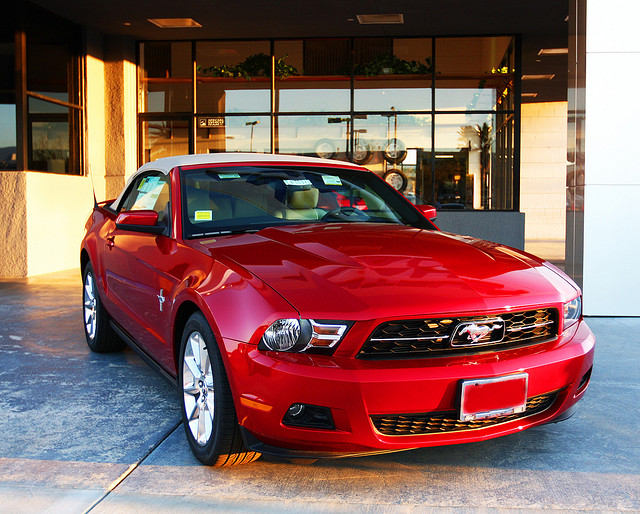 11. 2010 Ford Mustang
Average price: $12,000-18,000
The 2010 Ford Mustang is one of the top used sports cars available for less than $30,000. Depending on the overall condition, drivetrain, and total miles on the vehicle, consumers can find the auto for as little as $12K on the used car market. The base engine in the 2010 Mustang is a 4.0 liter V-6 rated at 210 horsepower. Consumers will also find models with the 4.6 liter V-8 rated at 315 horsepower if desiring additional power out of the auto. The overall gas mileage rating of the auto is 18 MPG (city) and 26 MPG (highway). The vehicle remains a hit with consumers with the relatively large trunk compared to other sports cars and the overall safety scores of the car.