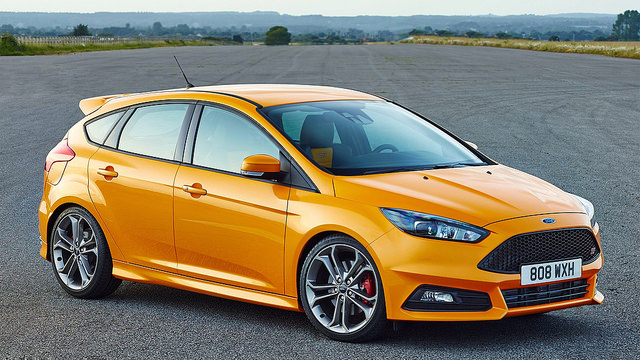 20. 2016 Ford Focus ST
Average price: $22,00 – $24,000
The 2016 Ford Focus ST is one of the best sports cars available under $30,000 that is modeled after the auto company's European performance program for sportier compact autos. The ST is powered by a 2.0 liter turbo-four cylinder engine rated at 270 lb-ft of torque and 252 horsepower coupled to a six-speed manual transmission. If consumers desire additional power, buying a used RS trim model will upgrade the power of the drivetrain to 350 horsepower; however, will likely still cost consumers more than $30,000 to purchase. The overall gas mileage rating of the ST is 22 MPG (city) and 30 MPG (highway) putting it above average when compared to other autos of the same class.