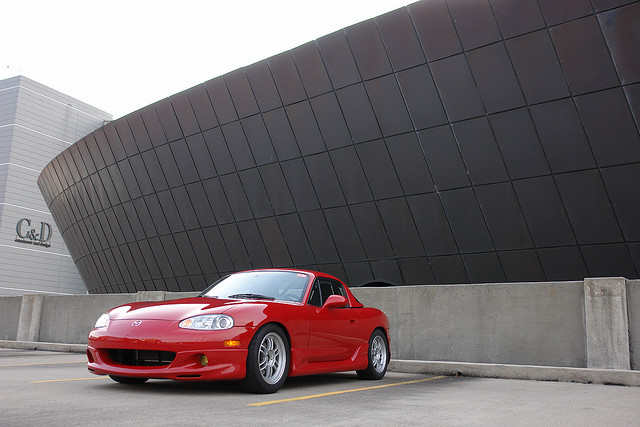 12. 2010 Mazda MX-5 Miata
Average price: $11,000-$13,500
The 2010 Mazda MX-5 Miata is one of the best used sports cars on the market for under $30,000. The auto has been a consumer favorite since first sold due to its great handling capabilities and fuel economy ratings. The base engine sold with the car is a 2.0 liter four-cylinder rated at 167 horsepower. Combined with the low overall curb weight of the Miata, the driver experiences acceleration and speeds that approach larger, Muscle Cars. The overall gas mileage rating of the auto is 22 MPG (city) and 28 MPG (highway) putting it slightly above average when compared to other sports cars of the same class. Consumers will also find models equipped with either a sport manual or sport automatic transmission; however, there is not a major difference in gas mileage for either option.