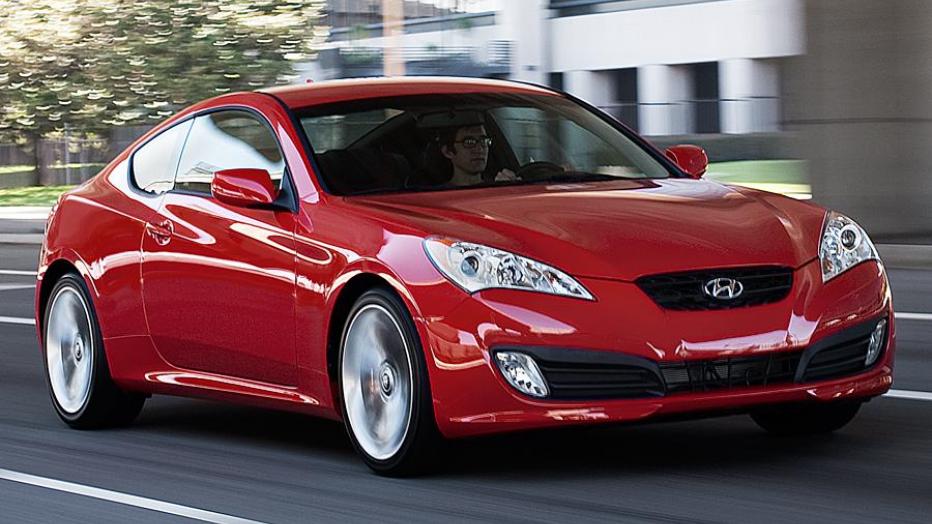 18. 2011 Hyundai Genesis Coupe
Average price: $11,600 – $16,200
The 2011 Hyundai Genesis Coupe is one of the best sports cars available on the market for under $30,000. The base model of the auto is powered by a 2.0 liter turbo-four rated at 210 horsepower coupled to a six-speed manual transmission. A five-speed automatic was available as a dealer upgrade when buying the car new. The Coupe edition of the vehicle sees above average gas mileage compared to other sports cars with a 21 MPG (city) and 30 MPG (highway) overall rating. Standard features on the model include Bluetooth, iPod/iDevice connectivity, automatic climate control, and keyless entry. When buying the R-Spec version of the auto, some standard features like cruise control were not included by the manufacturer to save on overall vehicle weight.