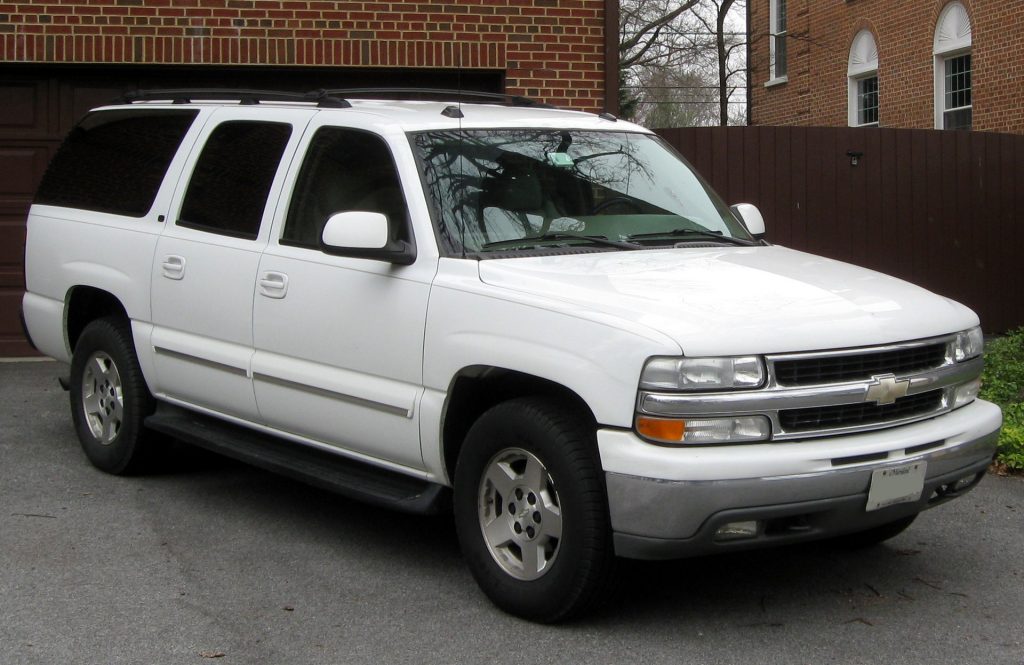 3. 2000-2006 Chevrolet Suburban
Average price: $9,600
With gas prices maintaining "sane" levels, the Chevrolet Suburban continues to be one of the top used SUVs available to purchase today. The large SUV has been a market stable in the United States for years, and the auto can haul a large amount of material, people, and tow large loads. If buying an all-wheel drive capable model, the vehicle can handle the harshest of weather conditions with ease. The SUV was sold in these model years with either a 5.3 or 6.0 liter V-8 engine delivering the power required to handle large loads. The gas mileage rating of the Suburban is a bit lacking when compared to other models of the same class at 12 MPG (city) and 15 MPG (highway); however, the SUV is known for its reliability and durability.