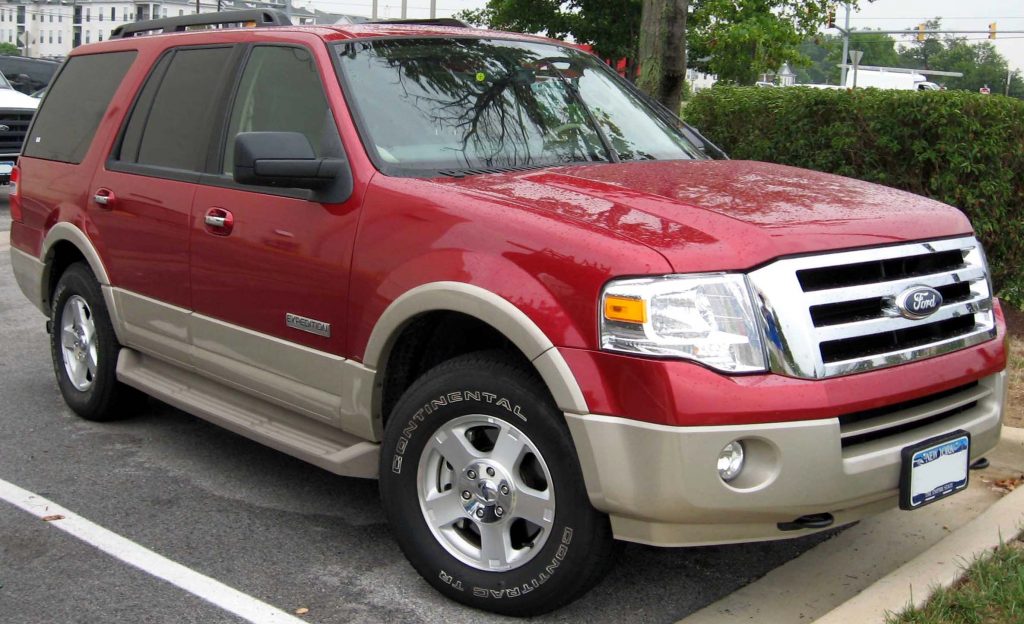 12. 2007 Ford Expedition
Average price: $9,352
The 2007 Ford Expedition is one of the best, large SUVs available for under $10,000. Whether the primary need is to regularly haul a significant amount of material, or just to have a large SUV, the model is one of the best choices available. The EL (extended length) trim delivers additional versatility for the consumer purchasing the auto, and it is powered by a 5.4 liter V-8 engine that delivers more than sufficient power for the auto with a 300 horsepower rating. The overall fuel efficiency rating of the SUV is 14 MPG (city) and 20 MPG (highway) which puts the model average when compared to other vehicles in the same class.