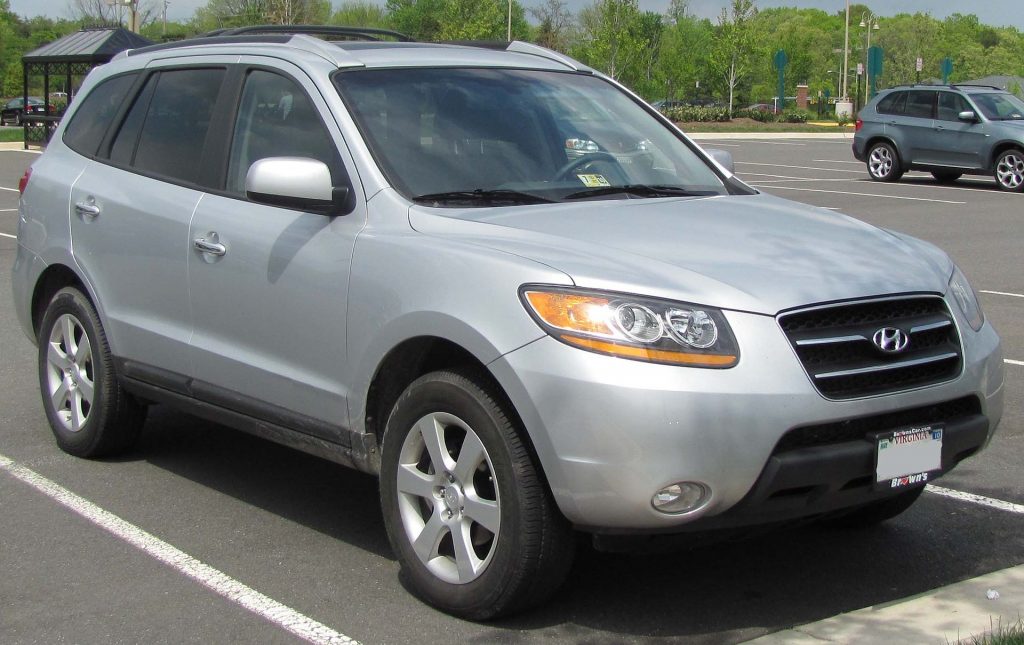 13. 2009 Hyundai Santa Fe
Average price: $9,432
The 2009 Hyundai Santa Fe is one of the top used SUVs available for under $10,000 on the market today. The Santa Fe is well-known for both its overall safety record and above average fuel efficiency rating. The auto is powered by a 2.7 liter V-6 engine that delivers average acceleration with a 185 horsepower rating. Many consumers prefer to buy the model with the 3.3 liter V-6 rated at 242 horsepower for additional power. The SUV's third row of seats is sufficient for children and small adults. The overall gas mileage rating of the vehicle is 18 MPG (city) and 24 MPG (highway).