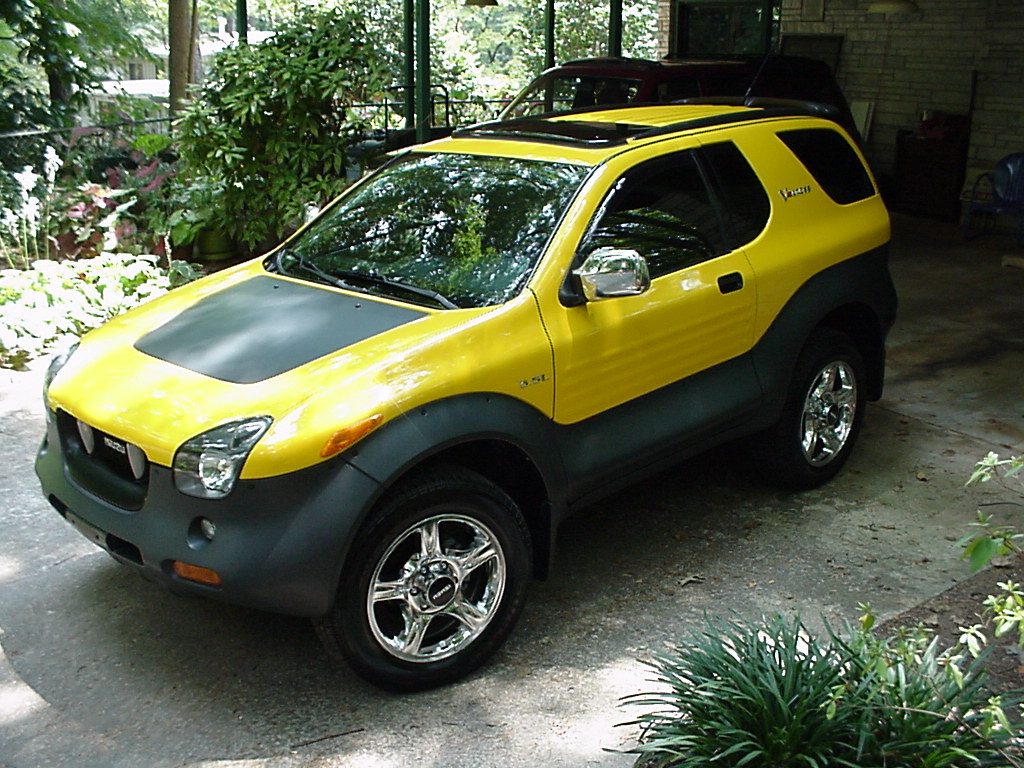 6. 1997-2001 Isuzu VehiCROSS
Average price: $8,595
The 1997-2001 Isuzu VehiCROSS is one of the top used SUVs available for purchase under $10,000. The overall design of the auto mimics a spaceship, and the auto is a bit different than other vehicles of the same class by only having two doors. The VehiCROSS is extremely capable off-road, and the auto was sold with the choice of either a 3.2 or 3.5 liter six cylinder engine rated at 215 horsepower. One of the biggest advantages that drivers enjoy with the vehicle is the "Torque on Demand" four-wheel drive system. The auto is difficult to find on the second-hand car market; however, as there were just over 4,100 model units sold in the United States during the production life of the auto.