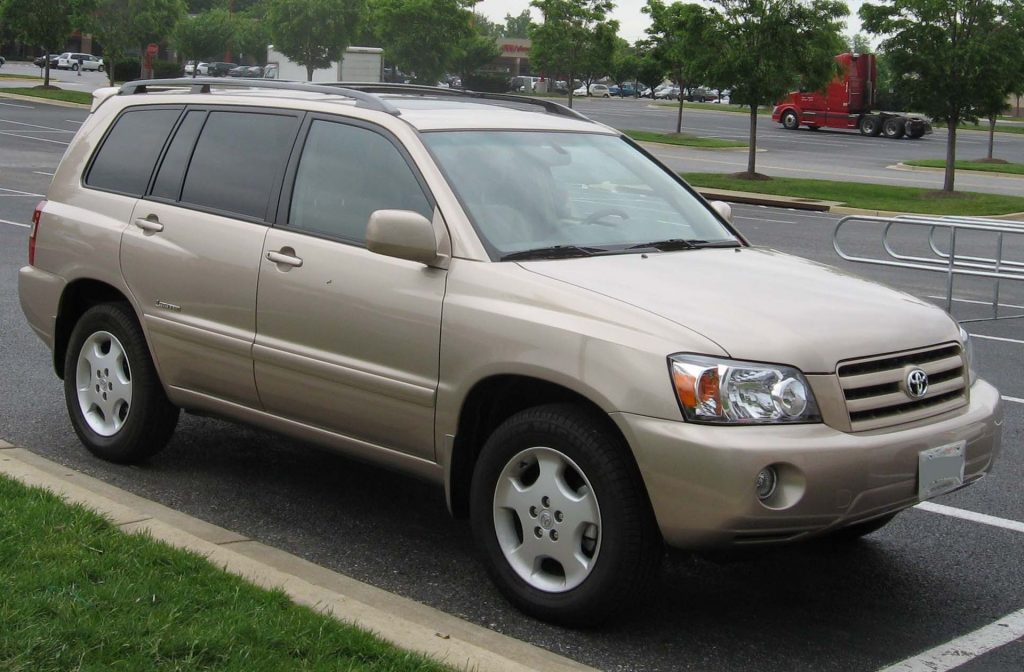 8. 2007 Toyota Highlander
Average price: $9,356
The 2007 Toyota Highlander is one of the top used SUVs available for under $10,000 on the market. The model boasts above average safety scores and reliability ratings and owners love the fact that the auto drives like a car and not a truck. The stock engine in the Highlander for the 2007 model year is a 2.4 liter four-cylinder engine which delivers the best fuel efficiency ratings of the available drive trains at 22 MPG (city) and 28 MPG (highway); however consumers who require additional power prefer the optional V-6 sold at the time for the auto. The third row of seats in the vehicle is sized to fit small adults and children comfortably, and the overall interior layout is basic in nature with plenty of storage space.