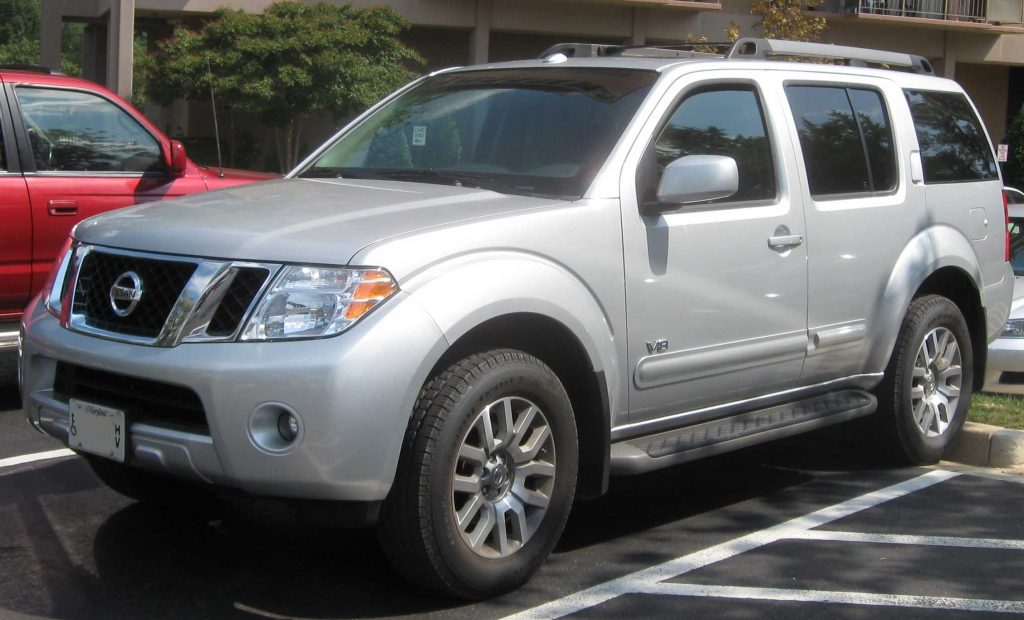 4. 2005-2012 Nissan Pathfinder
Average price: $9,454
The 2004-2008 Nissan Pathfinder is one of the best used SUVs available for purchase today. The Pathfinder is extremely capable off-road, and the auto is powered by a 4.0 liter V-6 engine rated at 270 horsepower. Although buying a 2004 model will save consumers money, the third generation models of the SUV deliver more value for the dollar. Unfortunately, all models are known for having a slightly ramped rear seat and the interior design / materials are below average. There are 2008 models available with a V-8 engine rated at 310 horsepower for the driver desiring additional power; however, the price point of the auto will push above $10,000 based on the location and condition of the SUV.