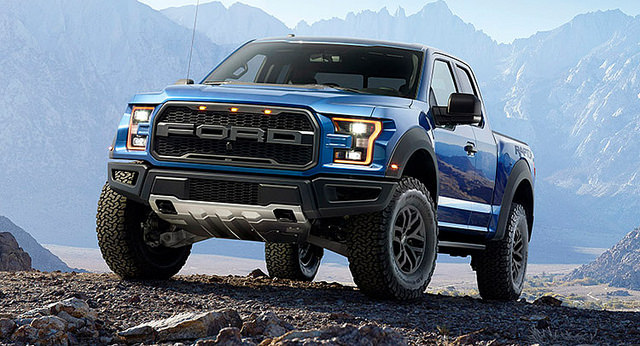 7. Ford F-150 Raptor
MSRP: $50,155 – $53,140
The Ford F-150 Raptor is one of the best large pickup trucks available today. The stock engine in this powerful pickup truck is a 3.5 liter twin-turbo V-6 with 510 lb-ft of torque and 450 horsepower. It comes with a 10-speed automatic transmission. All-wheel drive is a standard, which also includes a locking center differential and can auto-shift to the rear wheels depending on the driving mode. It can go from zero to 60 MPH in just 5.1 seconds and has a top speed of 108 MPH. The average consumption is 15 MPG (city) and 18 MPG (highway).