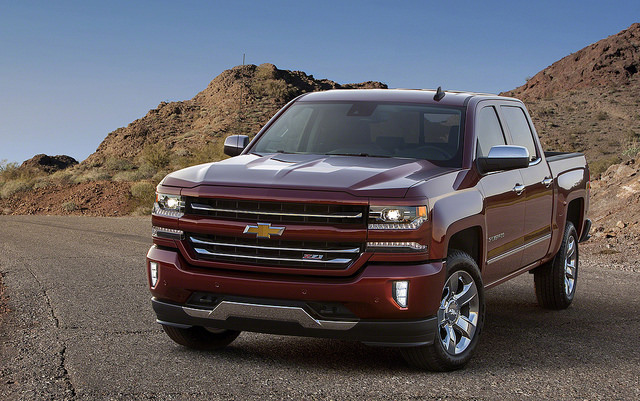 3. Chevrolet Silverado 1500
MSRP: $28,780 – $56,120
Chevrolet Silverado 1500 is one of the best large pickup trucks available today. The standard engine is the 4.3 liter six-cylinder rated at 305 lb-ft of torque with a six-speed automatic transmission. You can also choose to upgrade to either a 5.3 liter or a 6.2 liter V-8. The 6.2 comes with an eight-speed automatic transmission and can tow up to 12,500 lbs. The average consumption is 15 MPG (city) and 21 MPG (highway).