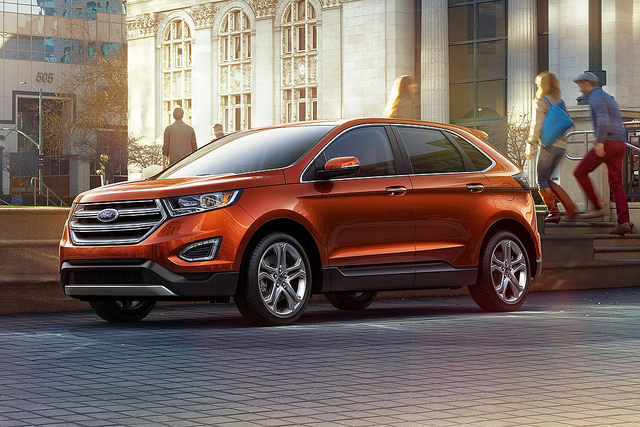 Photo by SAUD AL – OLAYAN
5. 2015 Ford Edge
The 2015 Ford Edge is completely redesigned from older versions with a premium interior and a wide variety of optional features. This SUV is remarkably agile on the road with responsive steering and composed handling. The turbocharged four-cylinder engine of the Edge gives it enough power to satisfy most drivers, although some reviewers say that uphill acceleration is sluggish. The base Ford Edge has an estimated fuel economy of 20/30 mpg city/highway, a good figure compared to other similar-sized SUVs. The Edge Sport has a twin-turbocharged V6 engine to deliver impressive acceleration.
The 2015 Ford Edge is equipped with a standard six-speed automatic transmission and front-wheel drive. All-wheel drive is optional. The responsive steering of this SUV makes it a snap to maneuver and park.
Reviewers of the Edge are pleased with the physical buttons that are now used to activate the climate control and the audio system. The front and rear seats are spacious and comfortable for children and adults alike.