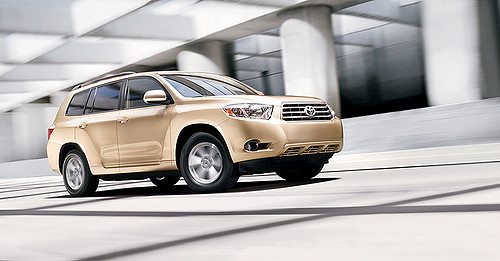 Photo by toyotaofbellevue
9. 2015 Toyota Highlander Hybrid
The Highlander Hybrid is one of the best interiors in the class, but critics don't like the higher price compared to that of the non-hybrid version. Despite the higher price tag, the Highlander Hybrid is one of the best family SUVs you can purchase. Displaying the perfect combination of interior space, safety and reliability, the Highlander Hybrid is the perfect vehicle for busy families.
The Hybrid delivers rapid acceleration from a dead stop with the standard V6 gasoline engine and three electric motors. The engine is mated to standard automatic transmission and returns an excellent fuel usage of approximately 27/28 mpg city/highway driving. Handling for the Highlander Hybrid is composed and comfortable even at highway speeds. Reviewers say to use caution with the ultra-sensitive brake pedal.
The interior of the Highlander Hybrid include tri-zone automatic climate control, a USB port, Bluetooth compatibility and a navigational system. Optional features include a rear-seat Blu-Ray player, adaptive cruise control and a panoramic sunroof. The touch-screen navigational system is reported to have large, easy-to-use buttons.