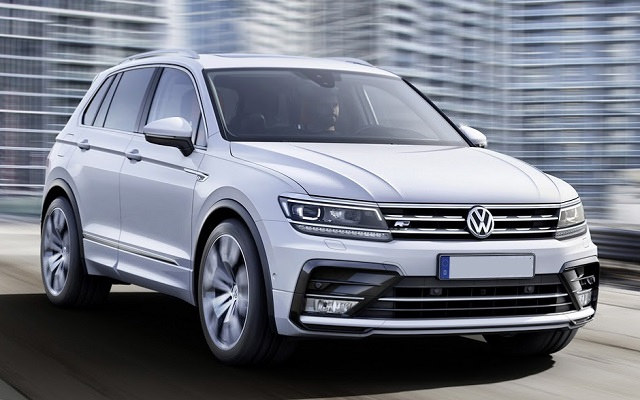 16. Volkswagen Tiguan
Starting price: $25,860
The Volkswagen Tiguan is one of the top-rated German compact SUVs sold in America suitable for moms. The auto is based on the VW Golf, and it is powered by a 2.0 liter turbo-four liter engine rated at 200 horsepower coupled to a six-speed automatic transmission and front-wheel drive. When buying the auto new, consumers can also choose to upgrade to all-wheel drive, and the vehicle is assessed as being above average when it comes to overall handling and performance when compared to the rest of the class. The auto can go from zero to 60 MPH in 7.7 seconds, and the top overall speed of the Tiguan is 119 MPH. The Tiguan's fuel efficiency rating is slightly below average at 21 MPG (city) and 26 MPG (highway).