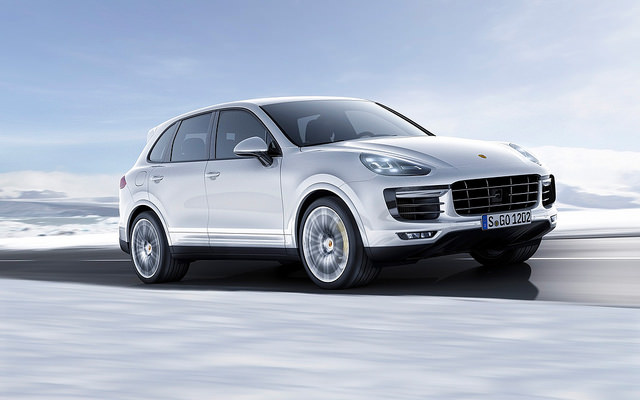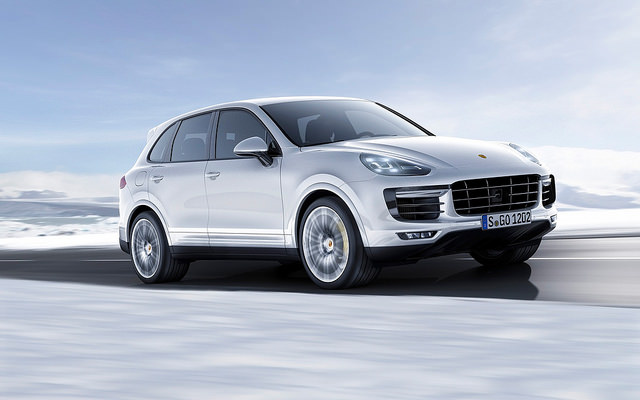 Photo by View the full portfolio on PHOTOS-AUTOS.COM
1. Porsche Cayenne Turbo S
Starting price: approximately $158,295
Engine horse power and top speed: 550 HP / 175 MPH
The Porsche Cayenne Turbo S is not only one of the fastest SUVs in the world, but one of the priciest with a starting price exceeding most college graduate salaries at $146,000+. The SUV features the Porsche twin turbo, eight cylinder engine that is rated at 550 HP. The Cayenne Turbo S engine is also rated at 553 lb-ft of overall torque, and the SUV tops out at 175 MPH. The auto features all-wheel drive, an eight-speed automatic transmission, and its overall handling is rated as excellent due in part to the adjustable suspension system and steering setup of the vehicle. The S model of the SUV also includes torque vectoring, 21 inch wheels, and ceramic brakes as standard equipment. The vehicle's fuel economy comes in at a modest 13 MPG city / 20 MPG highway.