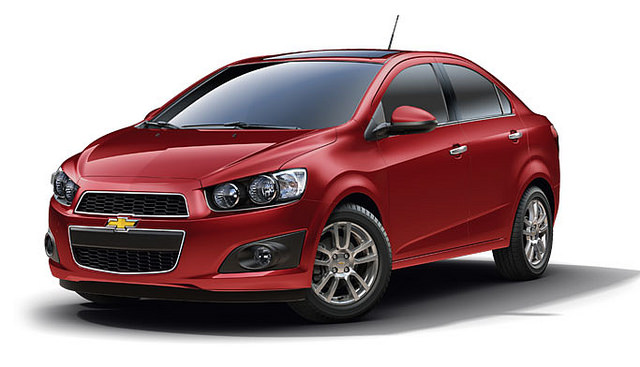 Photo by Repuestos Maicri, C.A.
3. Chevrolet Sonic
Starting price: $17,305
The Chevrolet Sonic is one of the best sedans for under $30K sold on the market today. The compact sedan is extremely responsive and is a very agile handling automobile. The stock engine in the vehicle is a 1.8 liter V-4 rated at 138 horsepower and 148 lb-ft of torque, and consumers can also choose to upgrade to a 1.4 liter turbo-four. Both drivetrains are sold with a six-speed manual transmission and front-wheel drive with the ability to upgrade to a six-speed automatic when buying the auto new. The top overall speed of the Sonic is 128 MPH, and the auto can go from zero to 60 MPH in 8.2 seconds. The overall gas mileage rating of the car is 27 MPG (city) and 34 MPG (highway).