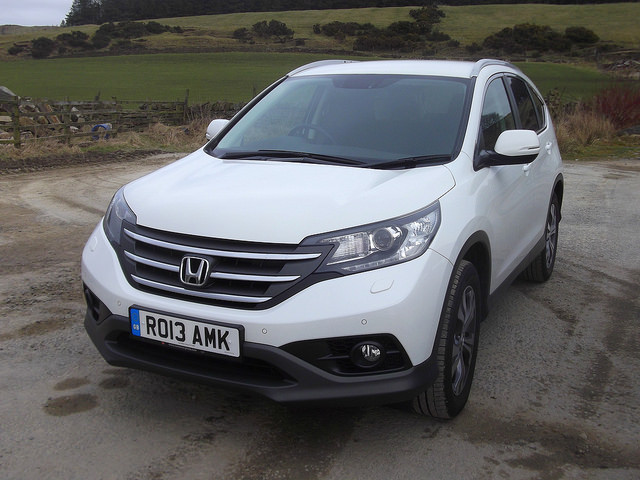 Photo by mrrobertwade (wadey)
9. Honda CR-V
Automaker: Honda (Japan)
March 2015 Sales: 27,618
Price: $23,445-$32,895
Fuel Economy: 27 mpg city, 34 mpg highway
The Honda CR-V is a compact crossover which the company has been making since 1995. It was loosely derived from the Honda Civic, earning the backronym "Comfortable Runabout Vehicle," though sale sites often refer to it as the "Compact Recreational Vehicle." The new CR-V's really crank up the fun. The new 2.4 L four-cylinder kicks out 184 hp and a top speed of 117 mph. Front-wheel drive comes standard, but all-wheel drive is an option. Efficient, fun, and sleek—the new exterior is fresh and modern. Car and Driver ranks the CR-V as its 2nd best crossover/ SUV, behind the Mazda CX-5. If you enjoy SUV's, you'll want to check one out!