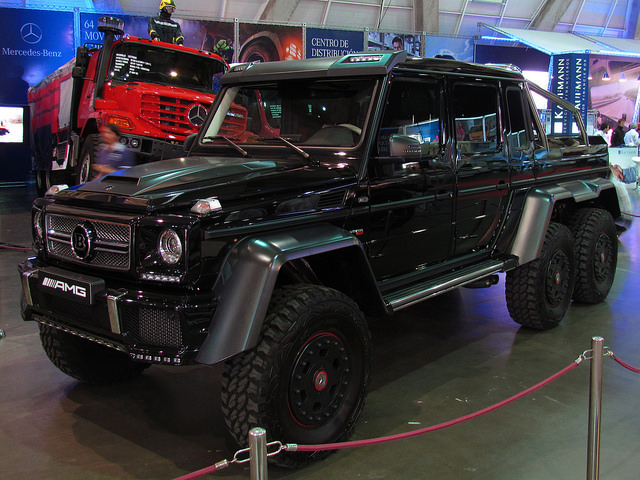 Photo by order_242
2. Mercedes-Benz G63 AMG
Starting price: approximately $138,000
Engine horse power and top speed: 536 HP / 175 MPH
The Mercedes-Benz G63 AMG is the company's most expensive SUV sold in the United States, but is also one of the fastest. Featuring a turbo 5.5 liter, eight cylinder engine, the V8 is rated at 536 HP and 560 lb-ft of torque. The auto can go from zero to 60 in approximately 5.3 seconds and has a top overall speed of 175 MPH. Although the SUV is very boxy in shape, it is one of the company's more popular designs. The auto comes with a seven-speed automatic transmission, all-wheel drive, and includes the Mercedes 4MATIC driving system helping make this a very capable off-road SUV. The fuel economy for the G63 AMG is at the lower end of SUVs with its overall EPA rating coming in at 12 MPG city / 14 MPG highway.