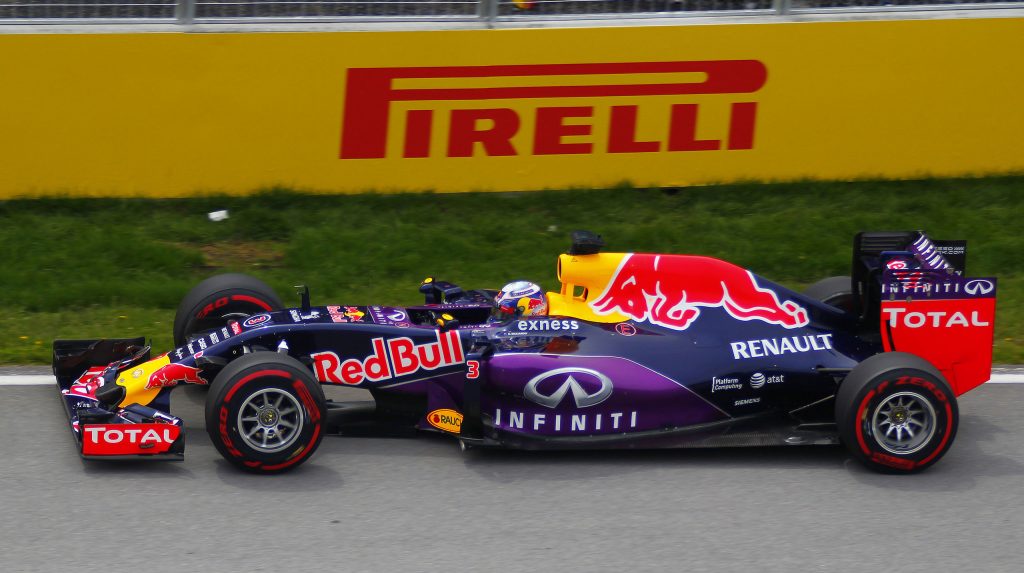 2. 2015 Infiniti Formula 1 Red Bull RB11
0-60 MPH time: 1.7 seconds
The 2015 Infinity Formula 1 Red Bull RB11 is one of the fastest cars in the world. The auto has a 0-60 MPH time of just 1.7 seconds and was used during the 2015 Formula 1 season for 19 races. Most Formula 1 race cars will have a 0-60 MPH time of between 2.1-2.7 seconds. The auto is made up of a carbon-composite double wishbone along with springs and an anti-roll bar with aluminum alloy uprights. The car is powered by a 1.6 Liter, V-6 turbo (Renault Energy F1-2015), and the transmission is the Red Bull Technology eight-speed gearbox that is longitudinally mounted on the auto.